The toddlers can join again from June 1th. This is only possible under the following conditions. Namely;
Adults and children wash their hands with disinfectant hand gel upon entry.
Adults keep 1.5 meters away from other adults and children.
Children (up to and including 12 years old) do not have to adhere to 1.5 meters.
Maximum one adult per child.
Toddlers bring their own apron.
Only by appointment. You can register via WhatsApp or email.
Maximum of four children and four adults per group.
PIN payment only.
Everyone applies; with a cold, coughing, sore throat and fever you stay at home.

Tree mornings a week Bibelebon has a Toddler Art craft session. Do you need your hands free for a short period of time? Your toddler is more than welcome to come and join me at the big craft table, for example whilst you do your shopping, go to the gym or to the hairdresser. But of course you can also sit around with a cup of coffee or tea and have a chat with other parents, grandfathers and grandmothers. That is entirely up to you.

What does it cost?
€ 12,00 per hour.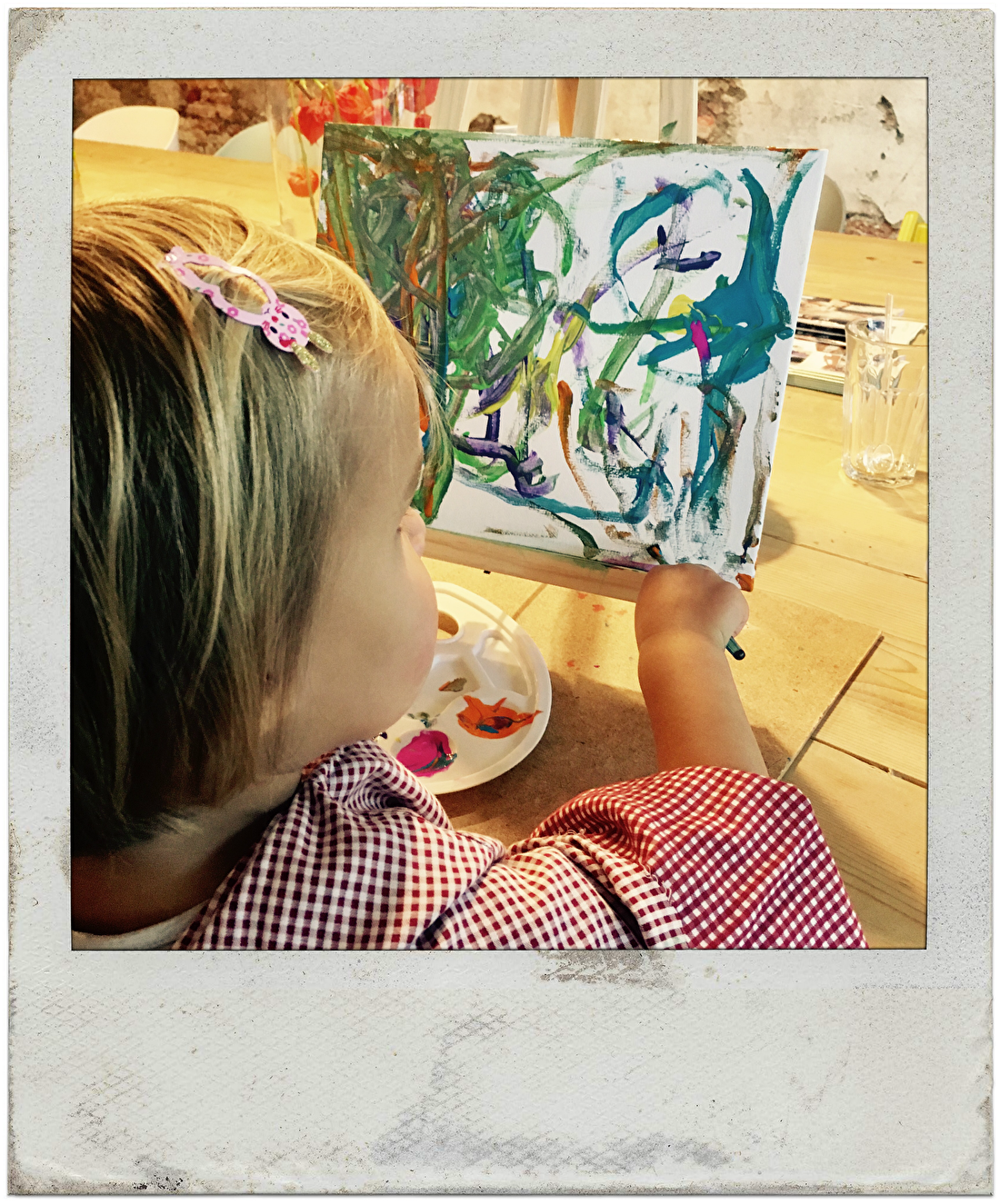 Do you want to have your hands free for a little while? For a drop off the price is € 15,00 for one hour.
What is included?
Craft materials, unlimited squash and something tasty.
For who?
Children aged from 2 up to 5 years old.
When?
Tuesday from 10:00 to 11:00.
Tuesday from 11:30 to 12:30.
Wednesday from 10:00 to 11:00.
Friday from 10:00 to 11:00.
Friday from 11:30 to 12:30.
* There is no Toddler Art during holidays.
Make an appointment?
Call or WhatsApp 035-5338009 or mail info@bibelebon.nl