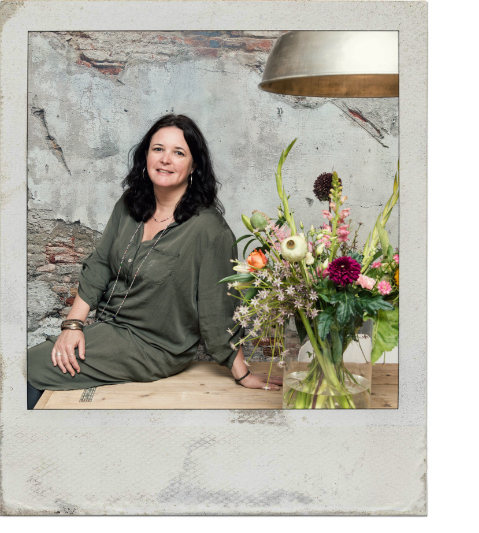 My name is Muriel Verheul, I'm a proud Mum to three boys.
After my MDGO AW training I worked with toddlers at (among other locations) Kinderdagcentrum De Boemerang and Stichting Kinderopvang Hilversum (now known as Bink) for fourteen years, thereafter I worked for many more years as a Coordinator/Receptionist/Telephonist at Ster. Now I get the opportunity to live out my dream: my own Children's atelier. After all, what could be better than going on adventures with children where they get to discover, create and have fun
Creative activities have a major role to play in the development of a child. As they get older, they become more aware of themselves; how they come over to other people and that they, in turn, may think of them. This can put a brake on creativity, which is such a shame, because creative activities are not only fun, they're also good for emotional expression, language development, concentration, fantasy, motor skills, cognitive development, social skills and last, but by no means least, the ability to handle input. For many children (especially those on the autistic spectrum or with high sensitivity) it is beneficial to learn to do something with their hands. To get themselves dirty, or to get dirty because the person next to year is doing/making something. Furthermore, creative activities benefit a child's independence and they learn to solve problems creatively.
All visitors to Bibelebon KinderAtelier are ensured a fun and useful pastime in a cosy, homelike atmosphere, where fun, quality and safety come first.
Should you have any questions, please feel to get in touch.
I look forward to speaking to you soon,
Oh yes, before I forget, as well as my shoelace-certificate, my swimming and my school certificates, I also hold a Children's First aid certificate and a company safety certificate.

Back to top