Do you love crafts as much as I do? Would you like to learn new techniques and create the most beautiful, funniest and coolest things from different materials? Would you like to do this as part of a group and are you not scared to get your hands dirty? Then you're more than welcome at Bibelebon Children's workshop.
Whether you're coming to celebrate your birthday, or joining in the craft club one thing is sure, we're going to have loads of fun!
In the mornings, I take the toddlers on an adventure. I read stories and we craft things together whilst Mum or Dad drinks a coffee or pops to the shops. I also run workshops that teenagers and adults can join. In other words, there's something for everybody.
Feel free to browse my website. If you're in the neighbourhood, feel free to drop in and I will show you round the workshop. There is always a jug of squash on the table and making you a cup of coffee will just take me a moment

I hope to see you soon!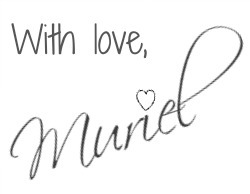 Did you know?
By training the motor skills are trained. Materials science and techniques are used to process multifarious materials and shapes.
That tinkering stimulates the creative development of the child. It challenges to perception and thinking; How does something work? Where do I start? And how do I continue?
That tinkering increases spatial orientation; concepts such as on each other, stabbing in, against each other, sides, but also shapes and dimensions play a role here.
That by tinkering is taught to tackle difficulties, to continue, to try and become or to be resourceful.
That tinkering together stimulates mutual contacts by working together, sharing material and helping each other.