Until September 2021 all groups are filled!

Is crafts your favourite class at school and would you like another opportunity to make things? Then come and join the Bibelebon Craft club. The Craft club is a course that runs for ten weeks. During those ten weeks you will discover new materials and techniques. We start a new creation every week. Among the materials you'll work with are paint, mosaic, wood, textile, French chalk, clay and papier maché.
Are ten weeks not enough? Sign up for a whole (school) year.
I work with a maximum of 8 children per group, so sign up quickly to avoid disappointment!
Are you not sure or are you nervous about joining in? Drop by and let me show you around the workshop!

What does it cost?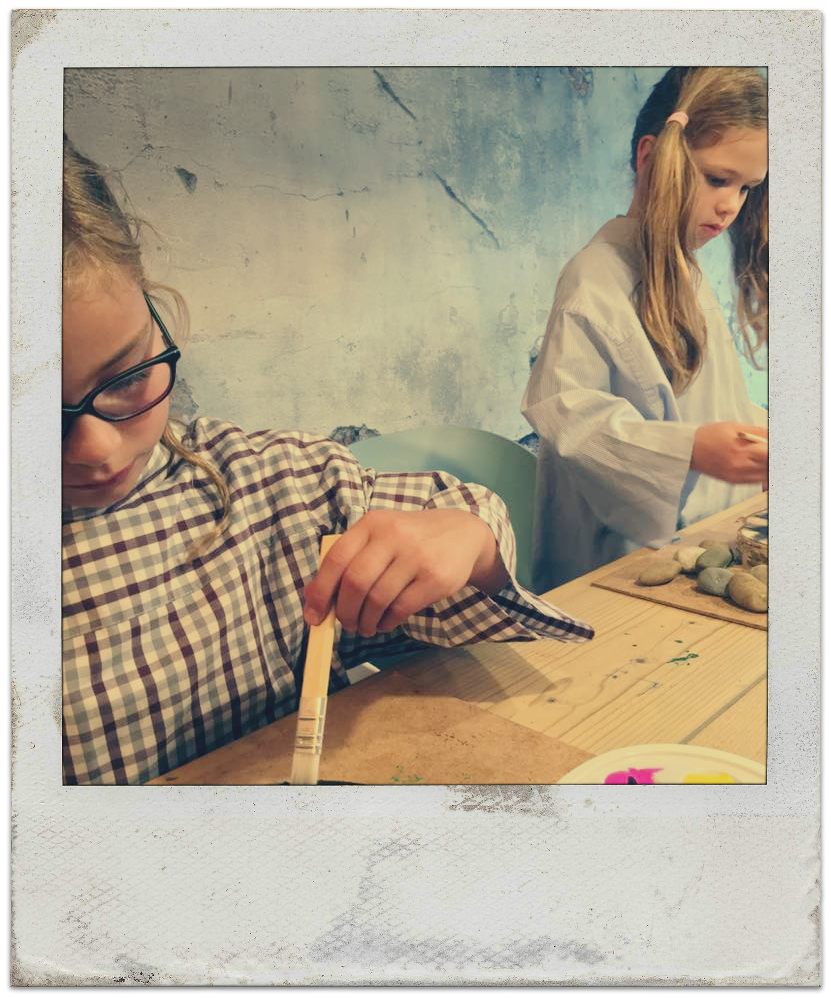 € 12,50 for one afternoon.
€ 115,00 for a course of ten sessions.
€ 400,00 for a whole school year.
Discount 5% siblings.
What is included?
Craft materials, unlimited squash and something tasty.
For whom?
Children aged from 5 up to 12 years old.
When?
Monday from 15:30-16:30 FULL
Tuesday from 15:30-16:30 FULL
Tuesday from 17:00-18:00 FULL
Thursday from 15:30-16:30 FULL

Throughout school term time (excluding Christmas, Easter, Ascension Day, Pentecost and Summer holidays).
How do I book?
Call 06-46195989 or send an email to info@bibelebon.nl